Charlie Waite Photography
World renowned landscape photographer, Charlie Waite, required a re-build to incorporate a range of new functionality, along with a brand new responsive design.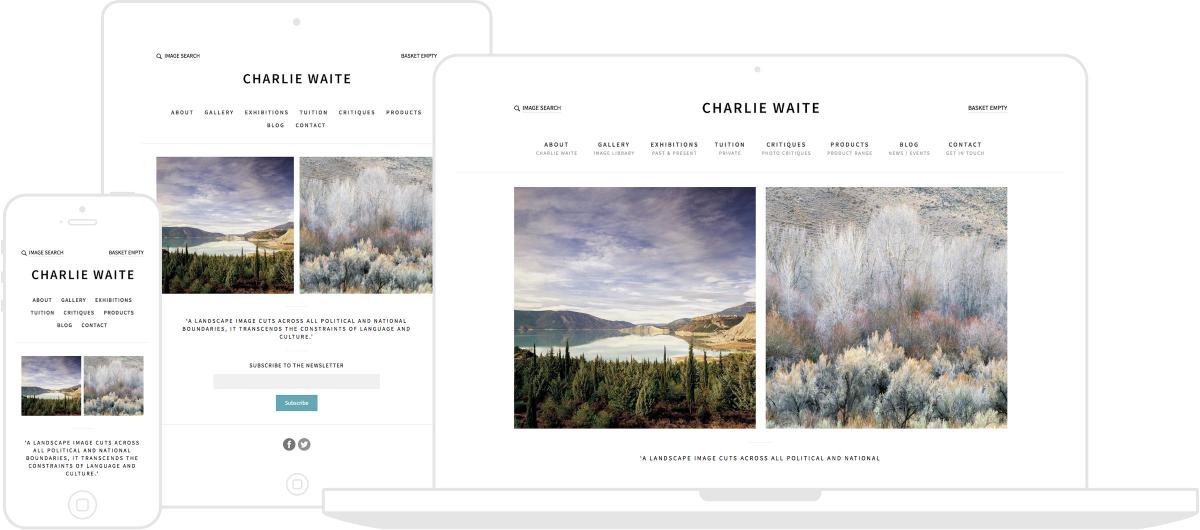 "Chris has helped me build and develop two professional websites over the past three years and I am delighted with both the end-product and the experience of working with Chris.  He is very focused on understanding what I want the site to look and feel like and has great technical skills which enable him to build it efficiently and very effectively, ensuring it is robust and meets my business needs.  He is very collaborative in his working style and responds rapidly to both my requests and any technical issues that arise.  I can highly recommend him as a partner with whom to build and run a commercial and artistic website"
Visit the Charlie Waite Photography Website
/
View More of My Work